Exhibitions
Please find below details of upcoming, current and past exhibitions. Generally exhibitions take place once every 6 months. To find details of smaller ad hoc exhibitions, visit James' writings page. If you have any queries please use the contact details highlighted on each exhibition post, or contact James directly.
"No Turning Back" by The African Salon Collective
3rd May - 1st June 2018
Venue
Wincester Mansions, 221 Beach Road, Sea Point, Cape Town, 8060
Contact
Contact James directly: +27 (0)83 989 4365
Description
Our exhibition by The African Salon Collective titled "No Turning" Back at the Winchester Mansions in Sea Point Cape Town starting on the evening of the 3rd May 2018 with a dinner and running until 1st June 2018. Price range from R4000 to R20 000, the Winnie Mandela portrait is R11 500.
---
"STASIS OF LONGING" Rust-en-Vrede Gallery
28 March 2017 - 3 May 2017
Venue
Rust-en-Vrede Gallery
10 Wellington Road
7550
Durbanville
Contact
+27 21 976 4691 www.rust-en-vrede.com
Description
Rust-en-Vrede Gallery presents an exhibition of oil paintings by James Jersey de Knoop titled "Stasis of Longing" . A stasis can be the slowing of a substance in a system. A dream image thickening, immobilized, a conscious outcome impossible. A transition between one space and another, a transition between one state and another, suspended in between. In longing to know imagination develops.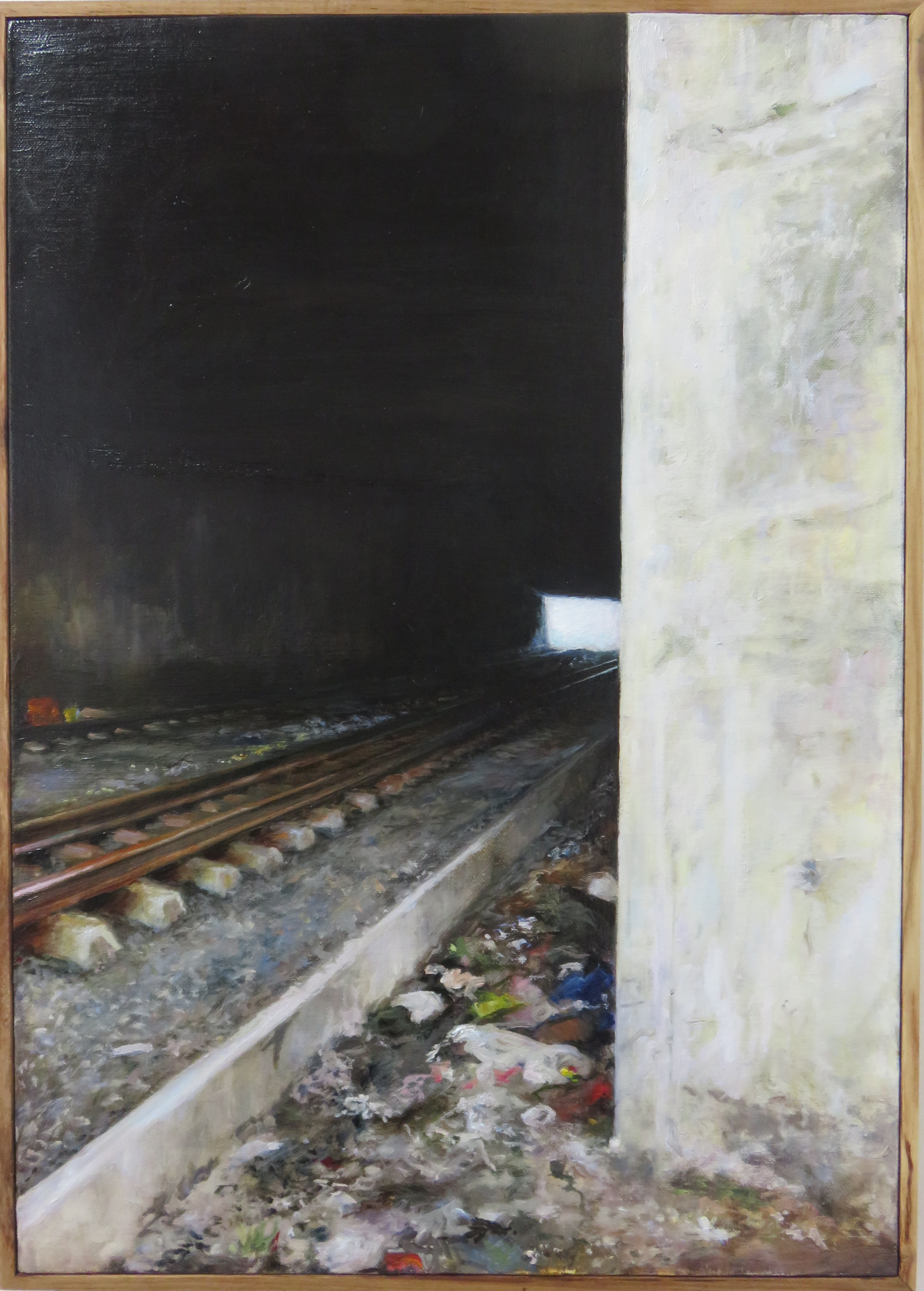 ---
Cape Town Art Fair 2015
26 February 2015 - 01 March 2015
Venue
The Avenue
Dock Road
V&A Waterfront
Cape Town
8001
Contact
https://www.avenuecapetown.com Tel: +27 (0) 87 362 9676/7
Description
Cape Town Art Fair 2015 is being held at the V&A Waterfront. It features a number of artists including James de Knoop. OPENING TIMES: Thursday | 26 February: 10h00 – 20h00 Friday | 27 February: 10h00 – 20h00 Saturday | 28 February: 10h00 – 20h00 Sunday | 01 March: 10h00 – 18h00 Adults: R 80.00 | Children: R 50.00 Under 12yrs free | computicket.com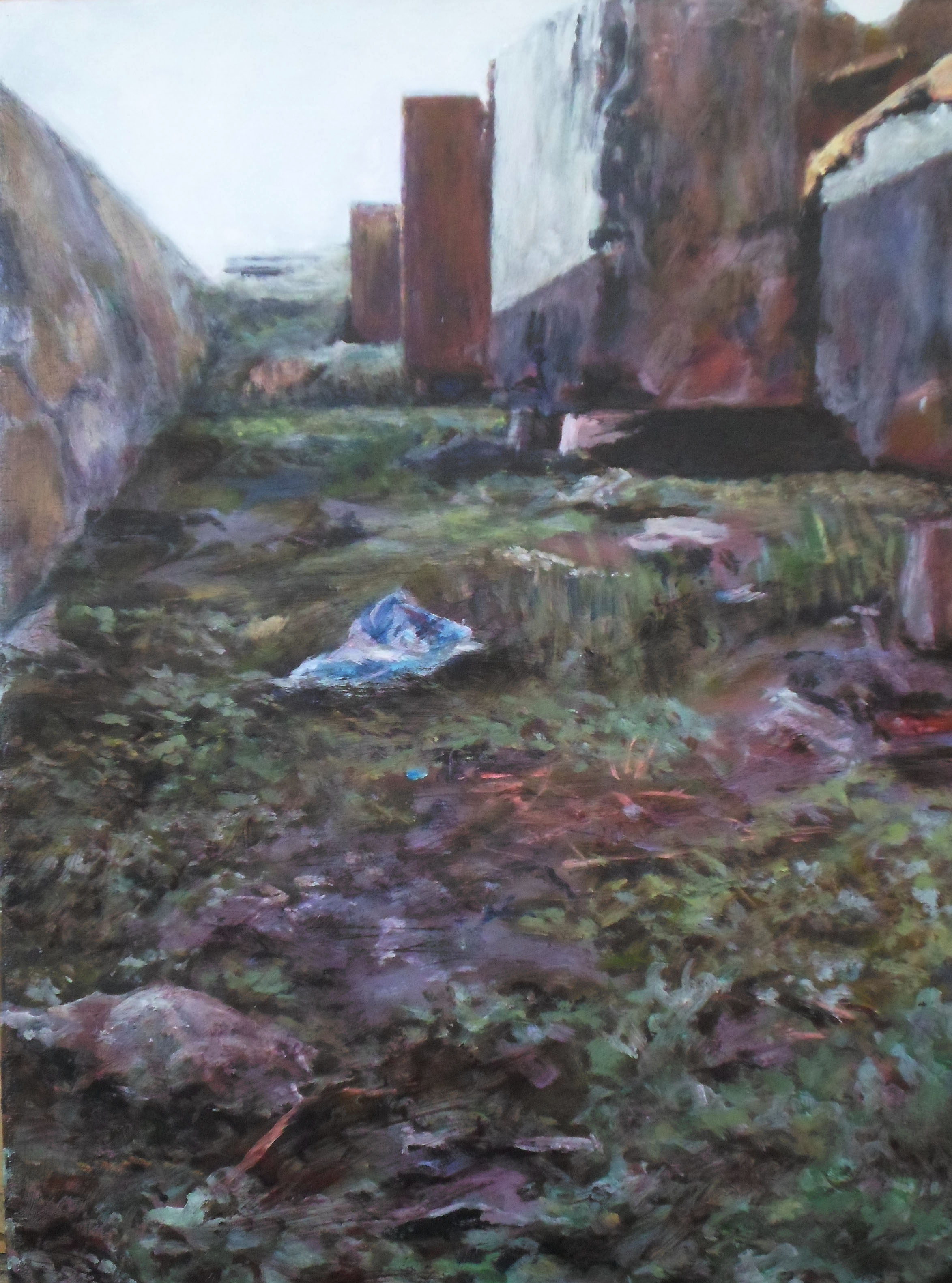 ---
"I CANNOT PROVE THAT YOU EXIST" Rust-en-Vrede Gallery
29 July 2014 – 14 August 2014
Venue
10 Wellington Road
Durbanville
Cape Town
Contact
Phone: +27 21 976 4691 Email: rustenvrede@telkomsa.net Website: http://www.rust-en-vrede.com/
Description
James explores the beauty of shape, colour and contrast of sometimes overlooked views, where man has made his mark in nature and nature surely reclaims the space. There is an alternative world here, which is wild. A wilderness that is just over the fence of mainstream urban life, or right within it and from this point of view the mainstream is being explored.
---